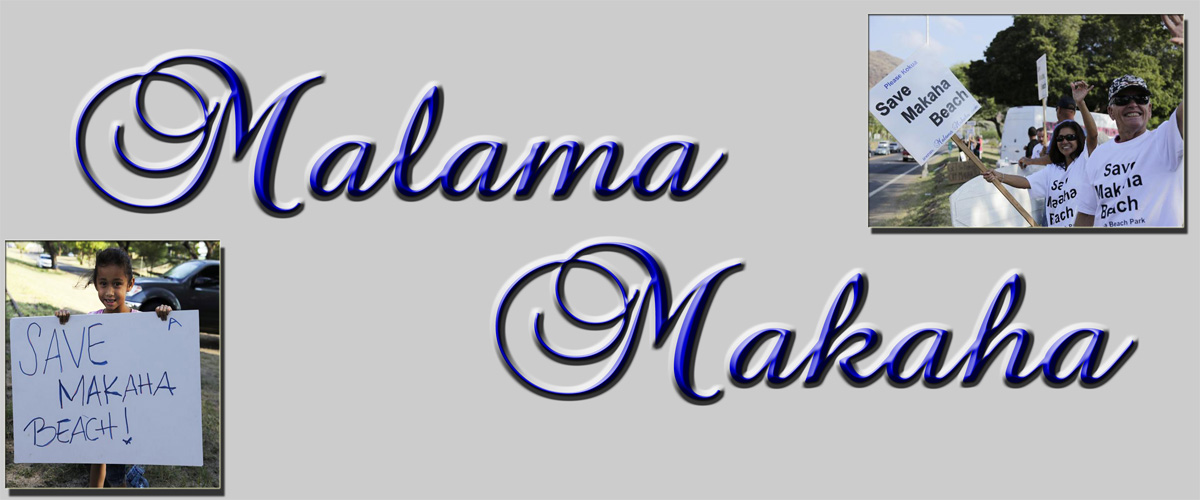 SIMPLY THE WRONG PLACE FOR A HIGHWAY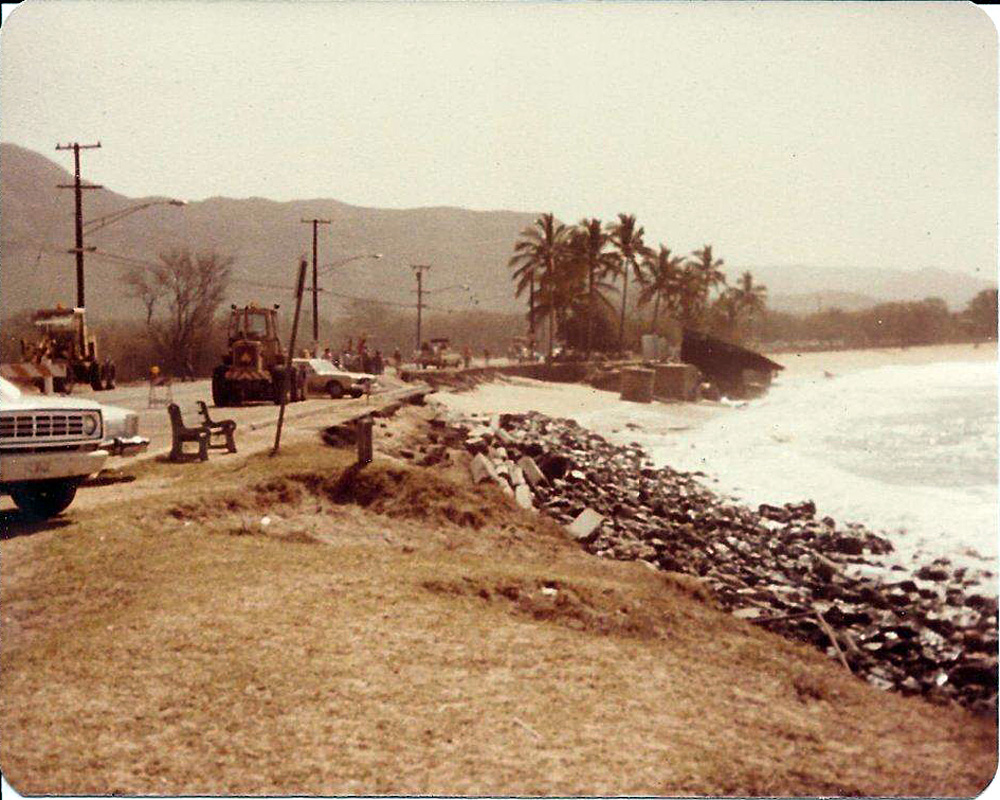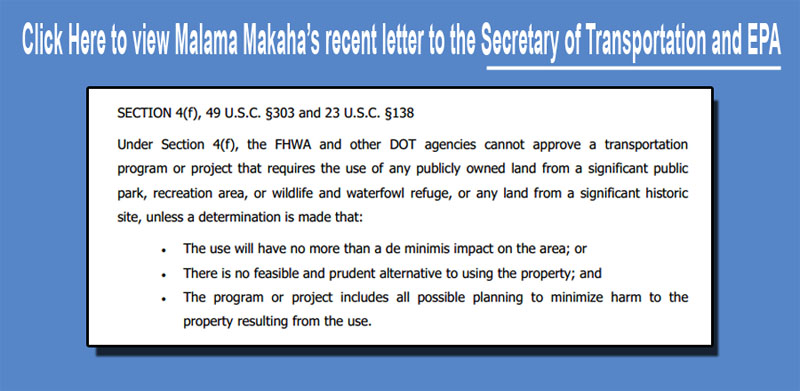 View Short Video of Potential Environmental Nightmare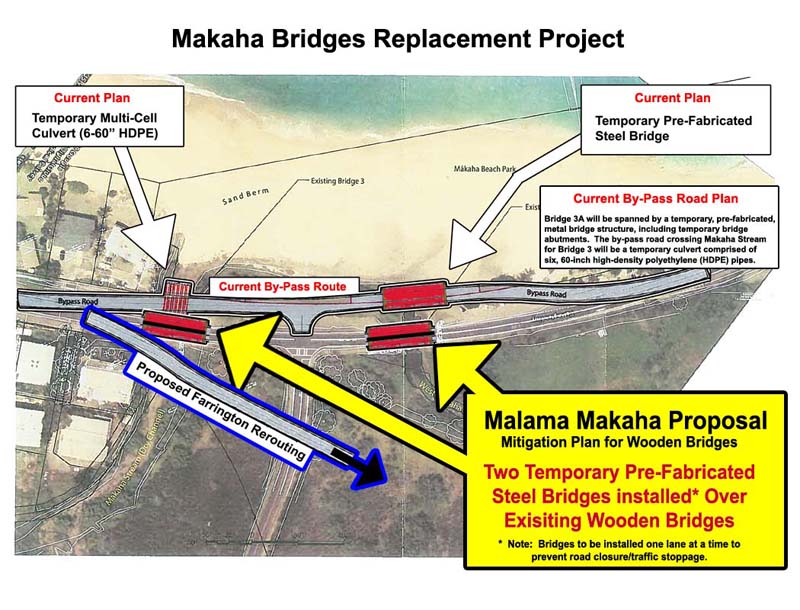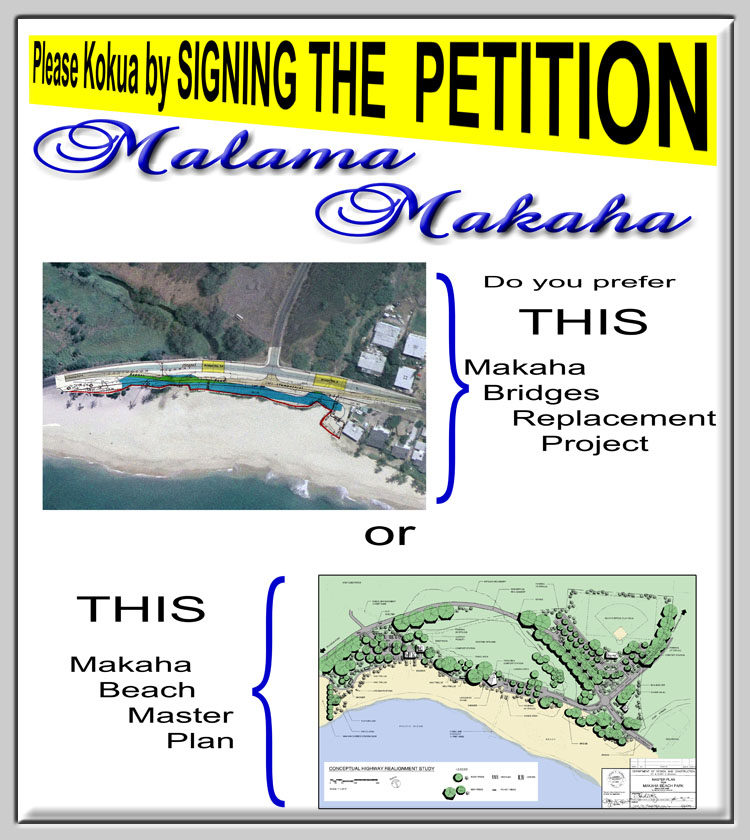 Please click here to sign the On-line Petition: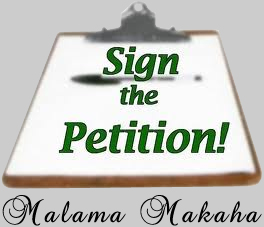 Recent letter sent to Governor Abercrombie: Letter Link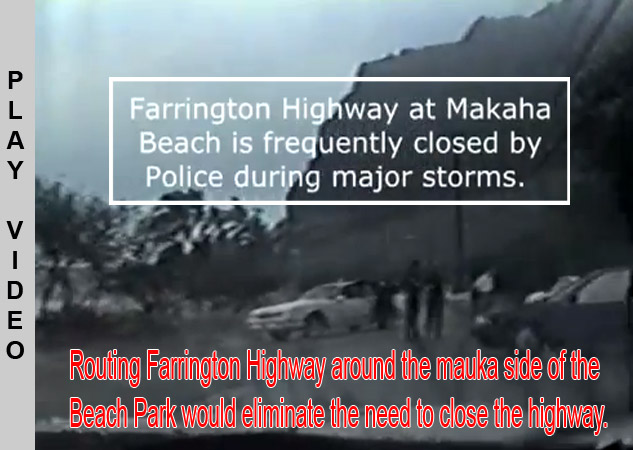 The current Hawaii Department of Transportation (HDOT) Makaha Bridges Replacement PROJECT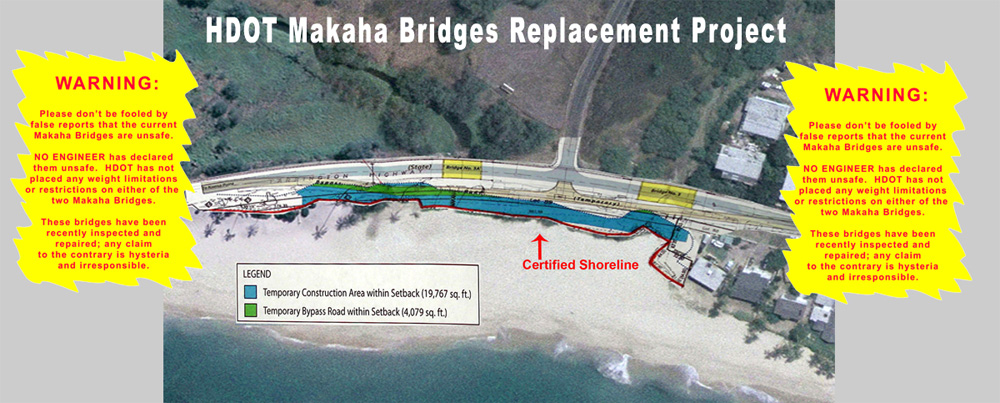 The Original 1997 Makaha Beach Park Study Proposal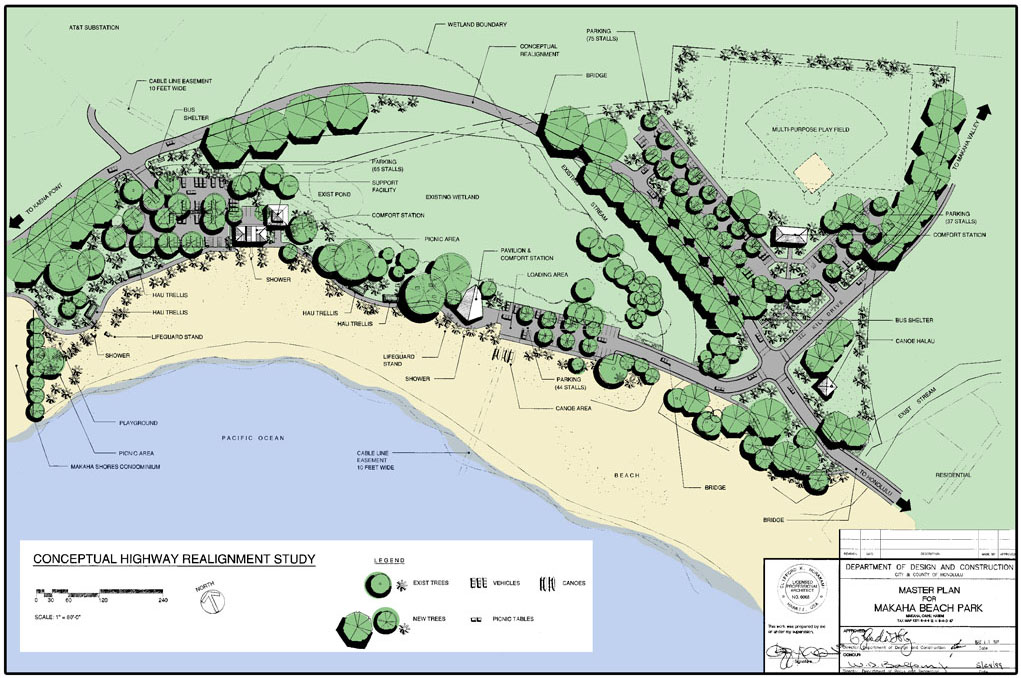 HDOT considered a mauka route in the current project; called "ALTERNATIVE #4"; please view their reasoning for not choosing this route and our editorial comments annotated in the margins: Click Here to read Alternative Route #4
Latest article published by the Star Advertiser: Star Advertiser Link
Latest article published by Honolulu Civil Beat: Civil Beat Link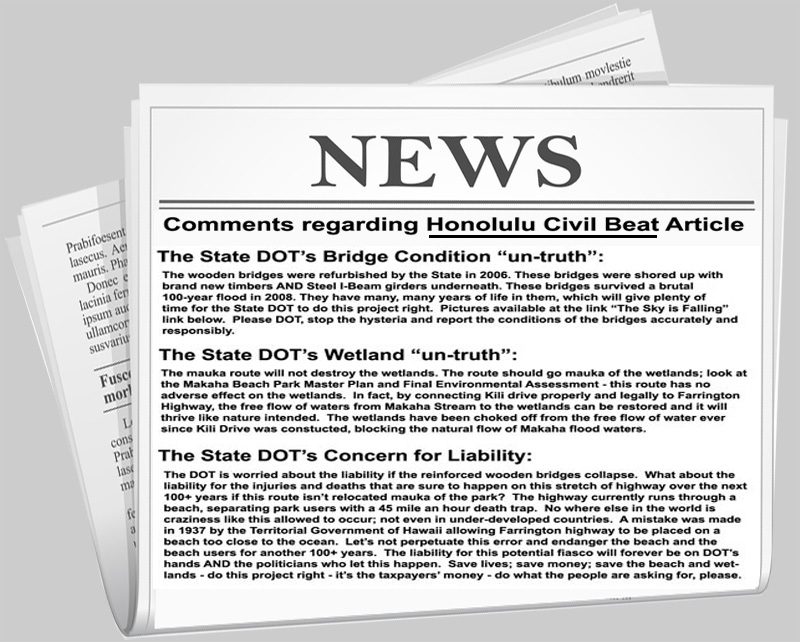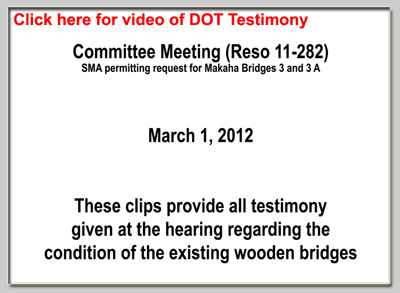 Link to the Beach Park Master Plan's FINAL ENVIRONMENTAL ASSESSMENT: Click Here FOR THE 1997 REPORT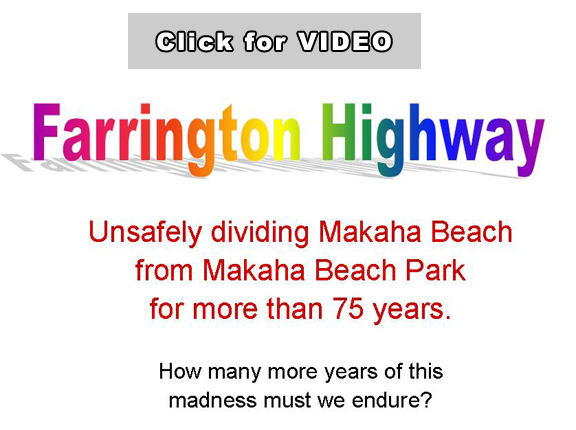 This is an uphill battle (HDOT refuses to budge) that needs everyone's kokua: Click Here for the State HDOT Director's response to the Waianae Coast Neighborhood Board's recent Resolution on this issue
The sky is falling. The sky is falling. Did you hear the excuse the current bridges are about to collapse? Click Here to look at pictures just taken of these recently HDOT reinforced bridges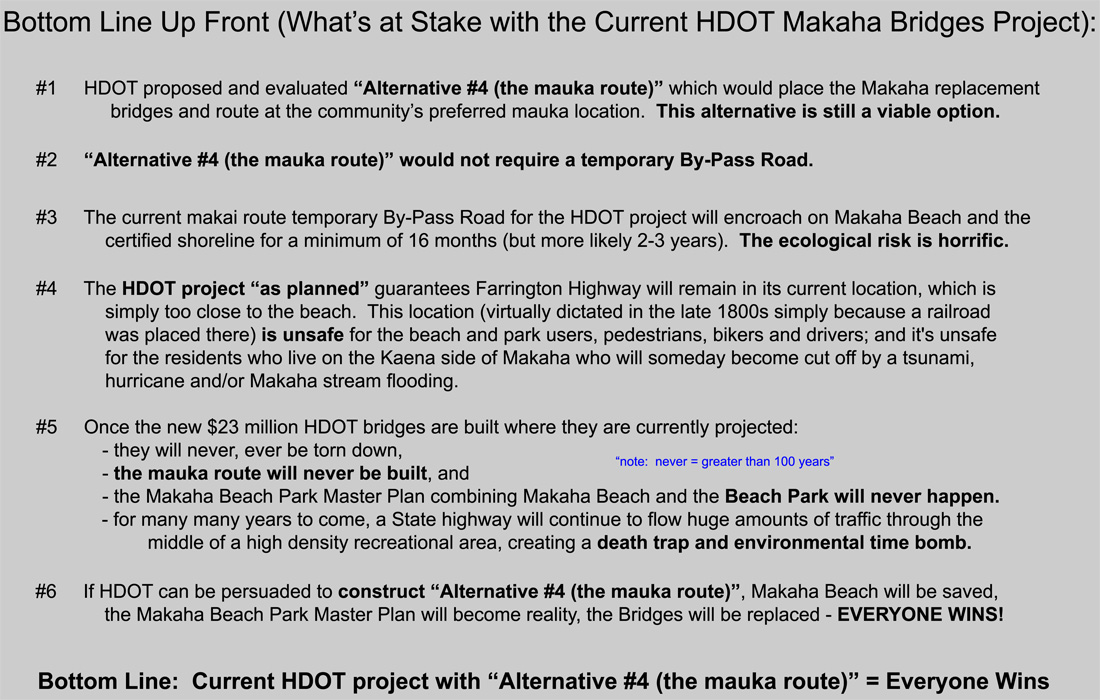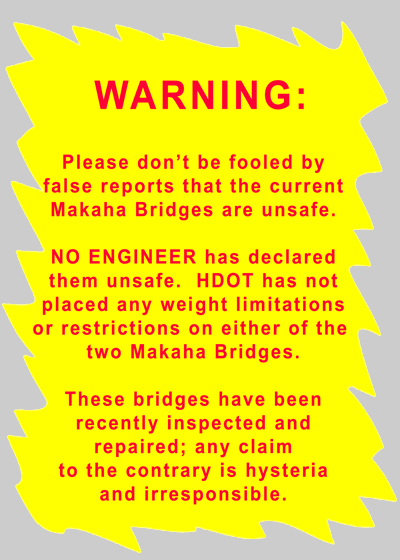 The following video clips are from a special hearing to adopt Resolution 11-282 on April 3, 2012, Honolulu City Council. Despite unanimous community testimony against the resolution, the resolution was passed by the full council.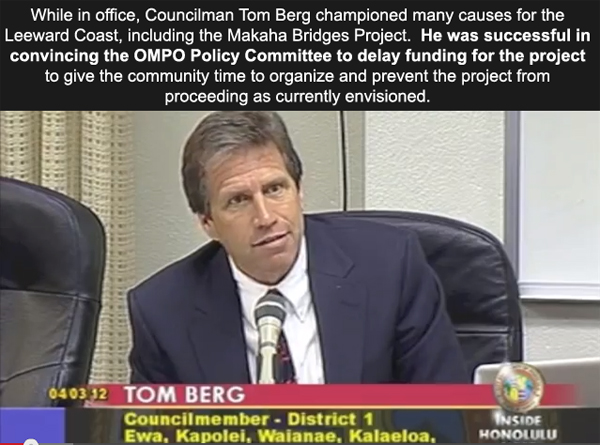 Pictures from our March 8th Sign-Waving Rally: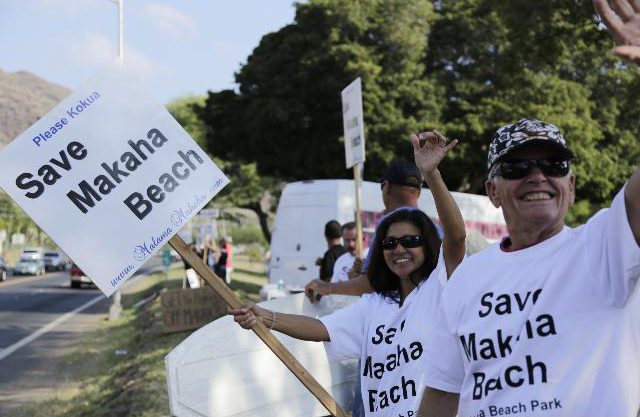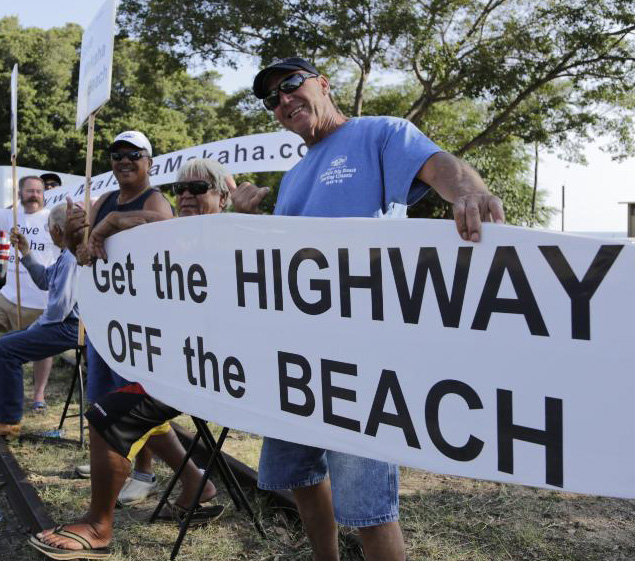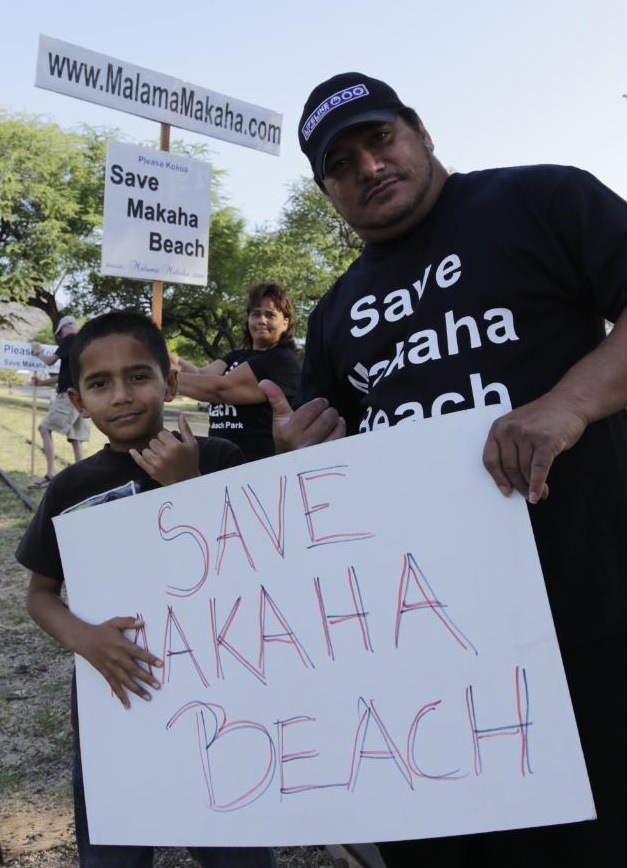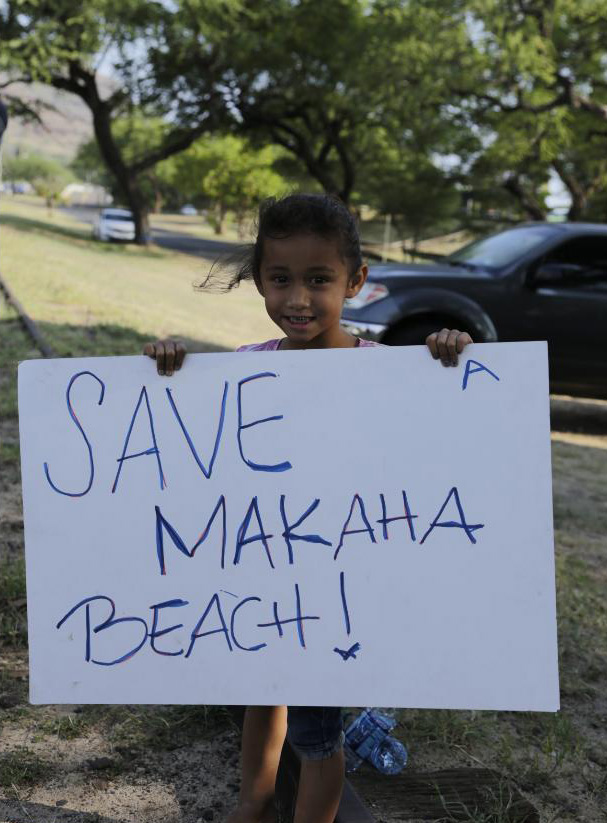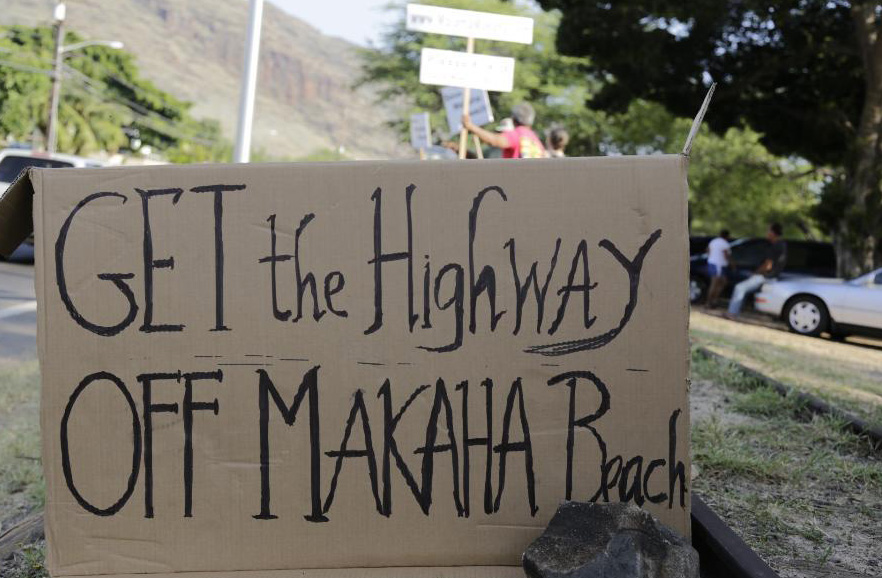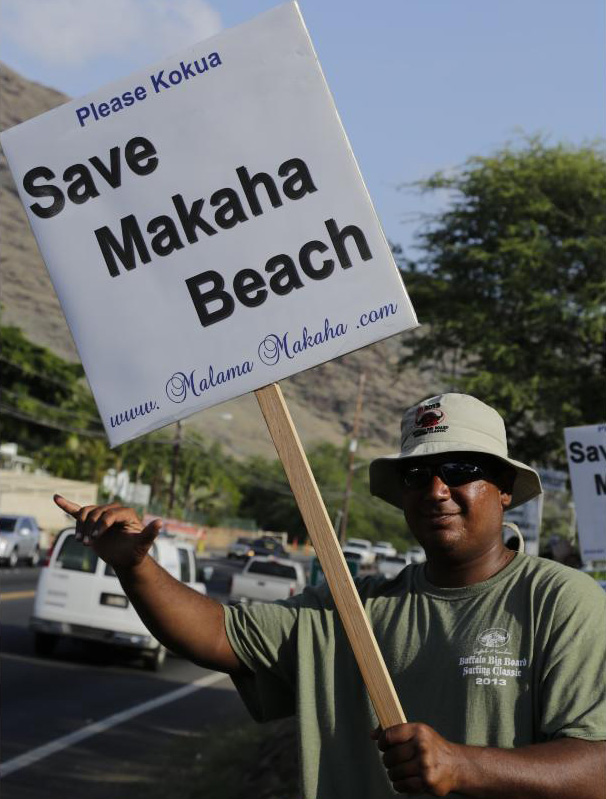 2007 Honolulu Advertiser Article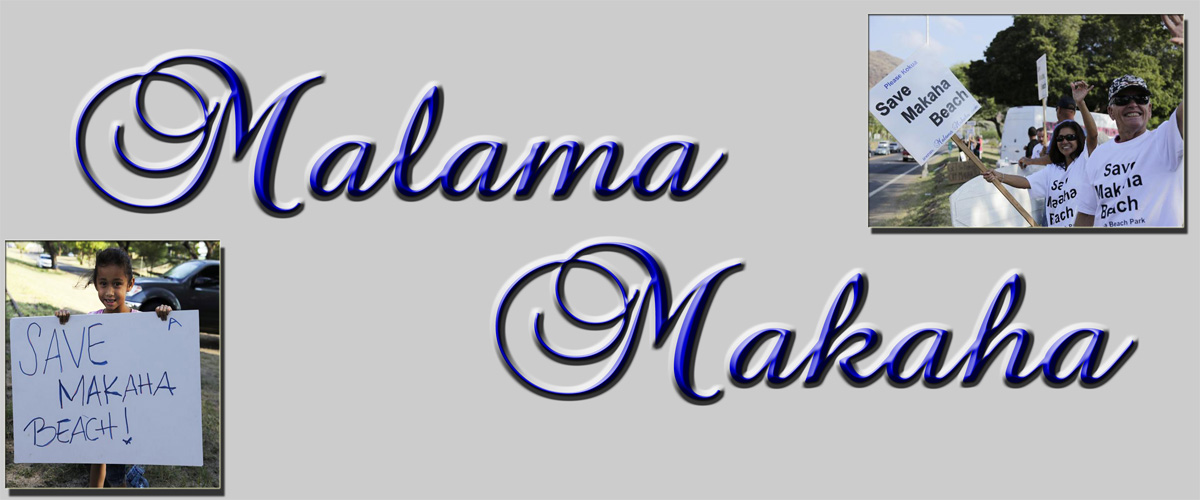 Click image for one possible motivation: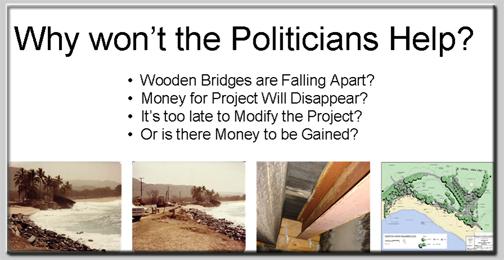 This is a non-profit website. Malama Makaha is privately funded. Absolutely no contributions will be solicited or accepted by any of our members or associates. Please do not donate or contribute money to anyone posing, speaking or writing in behalf of Malama Makaha. Mahalo nui loa.